Known for its old-school aesthetic, Prana Café at Ashwem is known for its traditional Tamil Nadu-style architecture. The rustic coconut rooftops alongside the shore at one of the most scenic and peaceful beaches in north Goa contribute to the overall rustic essence of Prana. With soft white sand melting beneath your feet and the breathtaking Ashwem waves swaying in front of you, Prana Café is a hub for travelers, artists, as well as surfers to collectively soak in the sun, munch on healthy treats, and engage in soulful conversations.
Prana Café, Ashwem goes hand in hand with our surf school and hotel situated at the Ashwem cove, where guests can participate in several adventurous activities like surfing, paddle boarding, kitesurfing, swimming, yoga, dancing, and more. The café completes this experience by allowing our guests to unwind and grab a delicious, healthy bite. 
Prana Café, Ashwem isn't just a place to satisfy your cravings, it's a lifestyle waiting to be explored.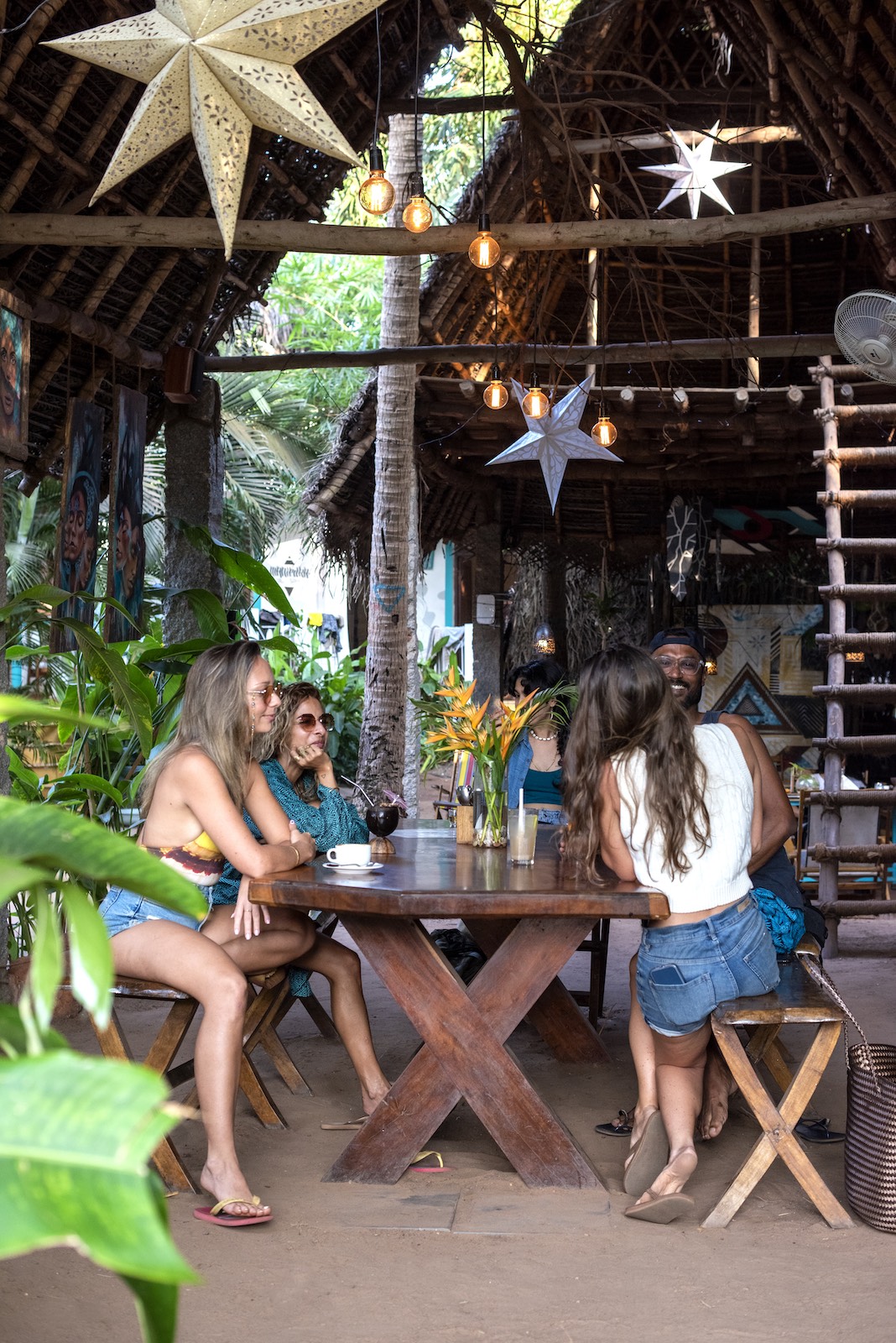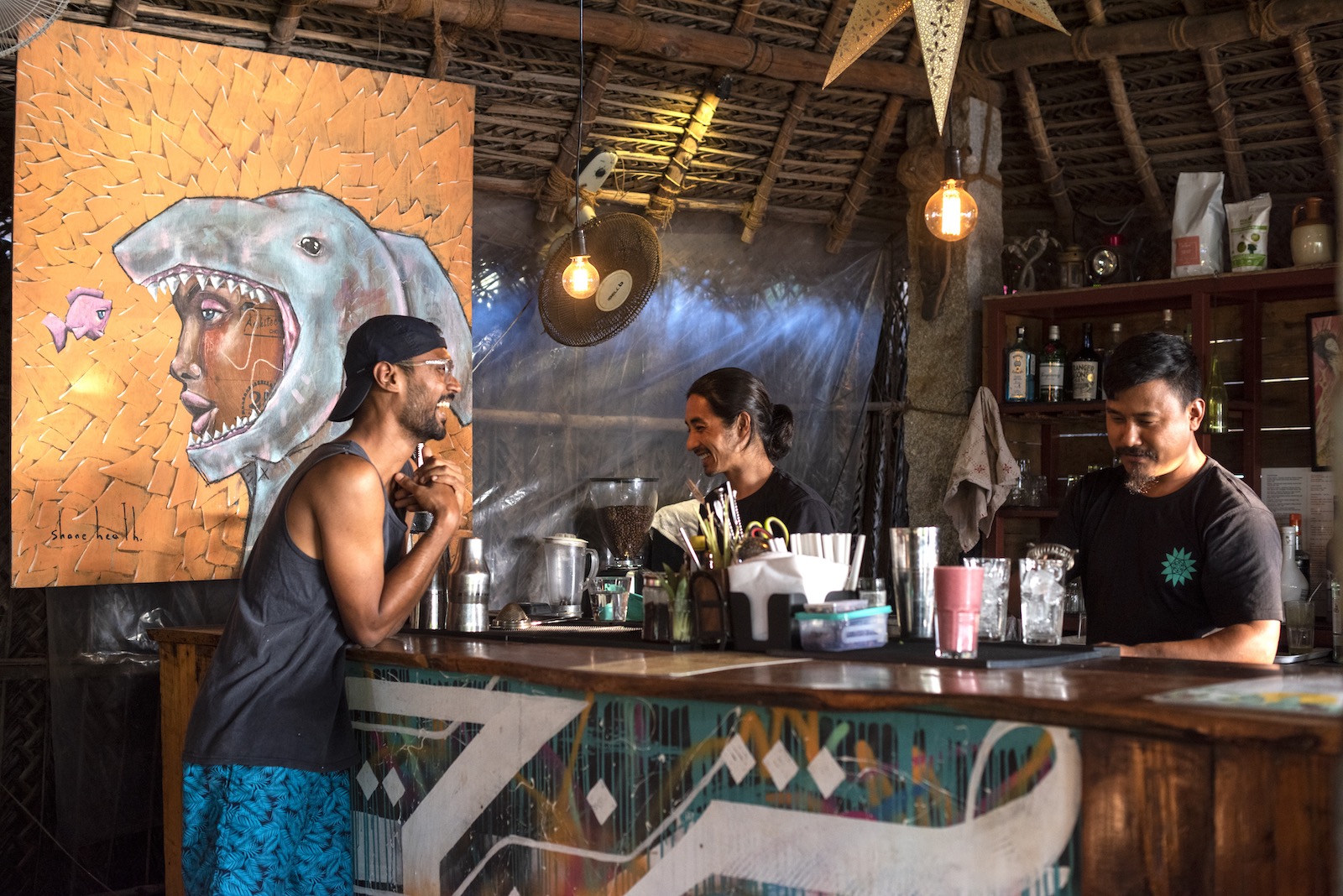 THE FOOD
From breakfast bowls to keto plates, our food menu is a diverse mix of world-class recipes that bring unique tropical flavours straight to your table. At Prana Café, Ashwem, we serve food that is fresh, energizing, healthy, and most importantly, delicious.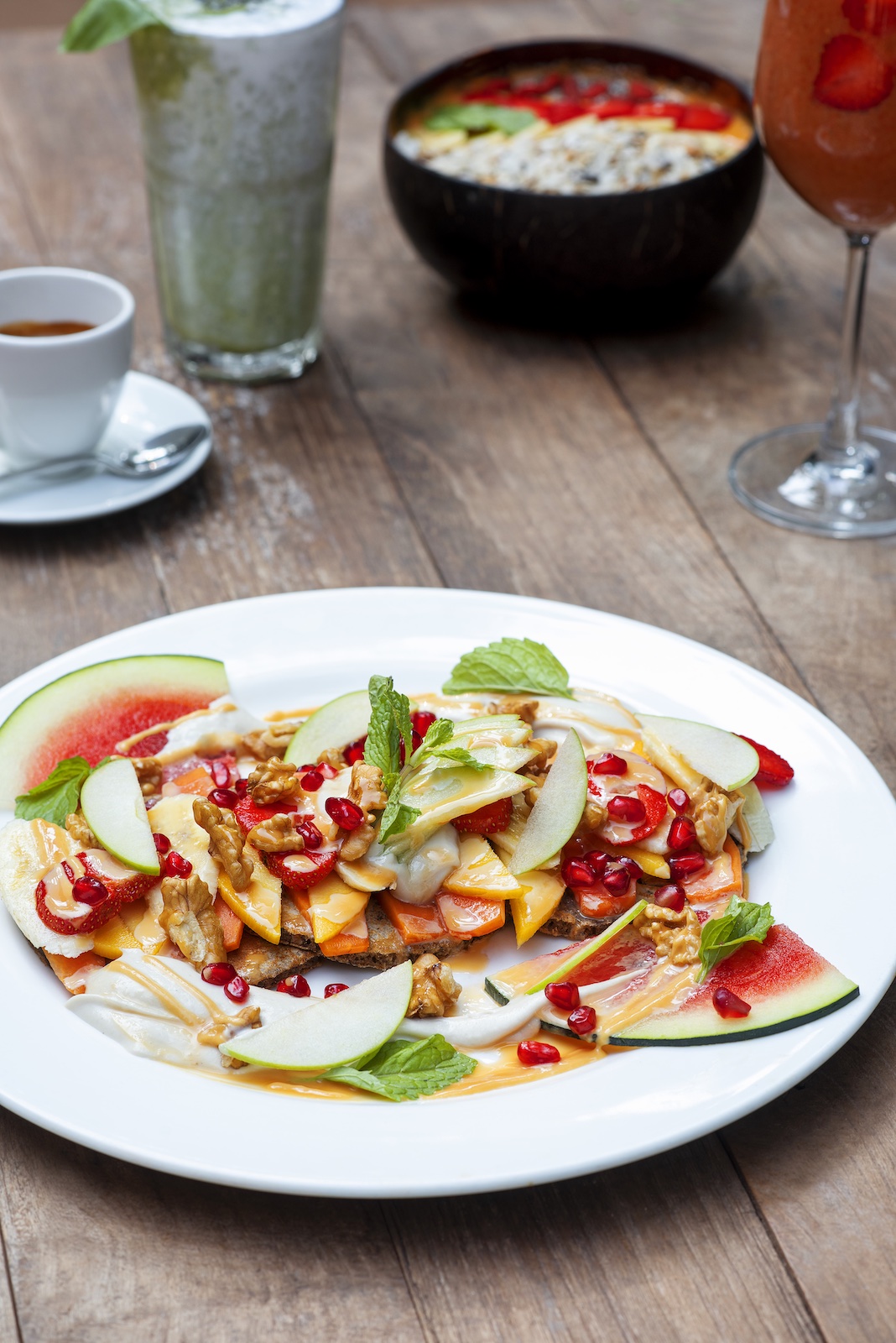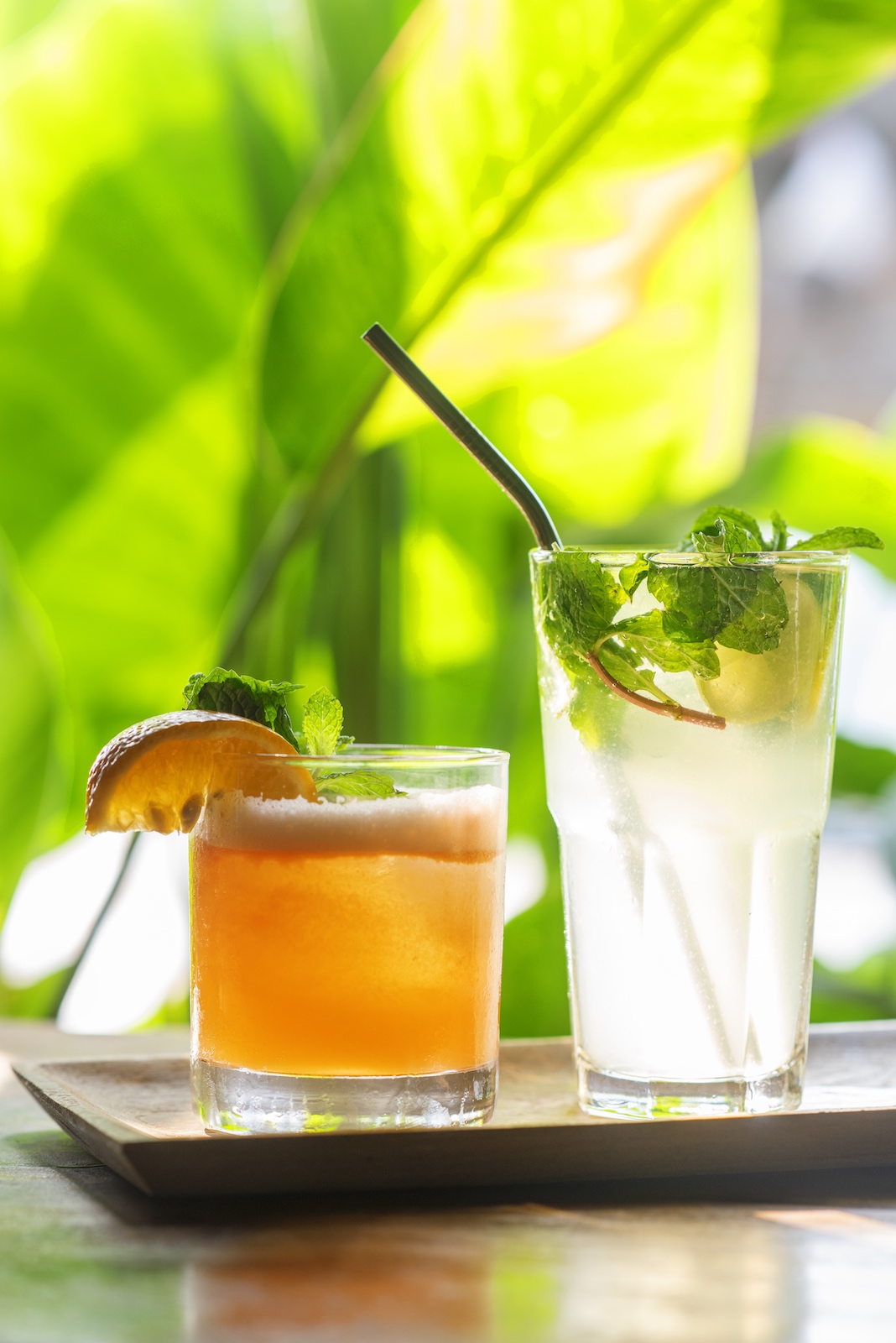 THE DRINKS
Delectable smoothies, cooling lemonades, and the finest cocktails in town – Prana Café, Ashwem serves a comprehensive menu of alcoholic and non-alcoholic drinks that will quench your thirst and invigorate your senses at any time of the day. Just grab a chair and spend your time slowly sipping on your drink as you absorb the picturesque view in front of your eyes.
THE TRIBE
The team at Prana Cafe in Ashwem has grown with us over the last 8 seasons, with many of them having been there since the beginning. The beginning of every season is extra special as it feels like the family is coming back together again. 
CONTACT US
For Reservations Call
only large group reservations taken
Ashwem Location Open Seasonally from October to April 7 days a week
from 9am –  11pm

Ashwem Beach, Mandrem – Ashwem Beach Road, Opposite Holy Cross, Mandrem, Goa, India 403527